私は祈る。
そしてそれはいつしか自然に愛と光と共にキャンバスに現れるようになった。
光を伴って
愛だけが瞬時に広がり繋がっていく。
そして作品に触れた方の心のなかに
一瞬でも触れ
光の種を宿すことができたなら。
いつしか
それは大輪の愛の花を咲かせて
世界は花の薫りに包まれる。
愛は無限に広がっていく。
それこそが、私の祈り。
私の創造です。
愛と光と共に感謝します。
竹越夏子
I pray.
And one day, it naturally appeared on the canvas with love and light.
With light
Only love is instantly spread and connected.
I hope
in the heart of those who touched my works,
even with a flash of touch,
if they can harbor the seeds of light,
someday,
they bloom large flowers named "love".
The world is surrounded by the scent of the flowers.
Love spreads infinitely.
That is my prayer.
That is my creation.
I thank you with love and light.

Natsuko Takekoshi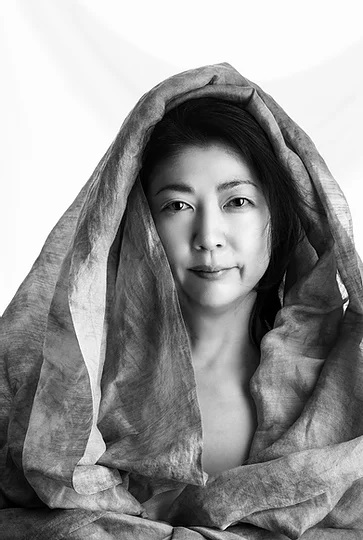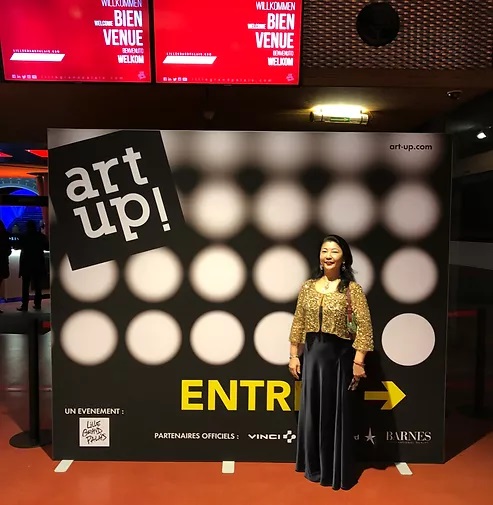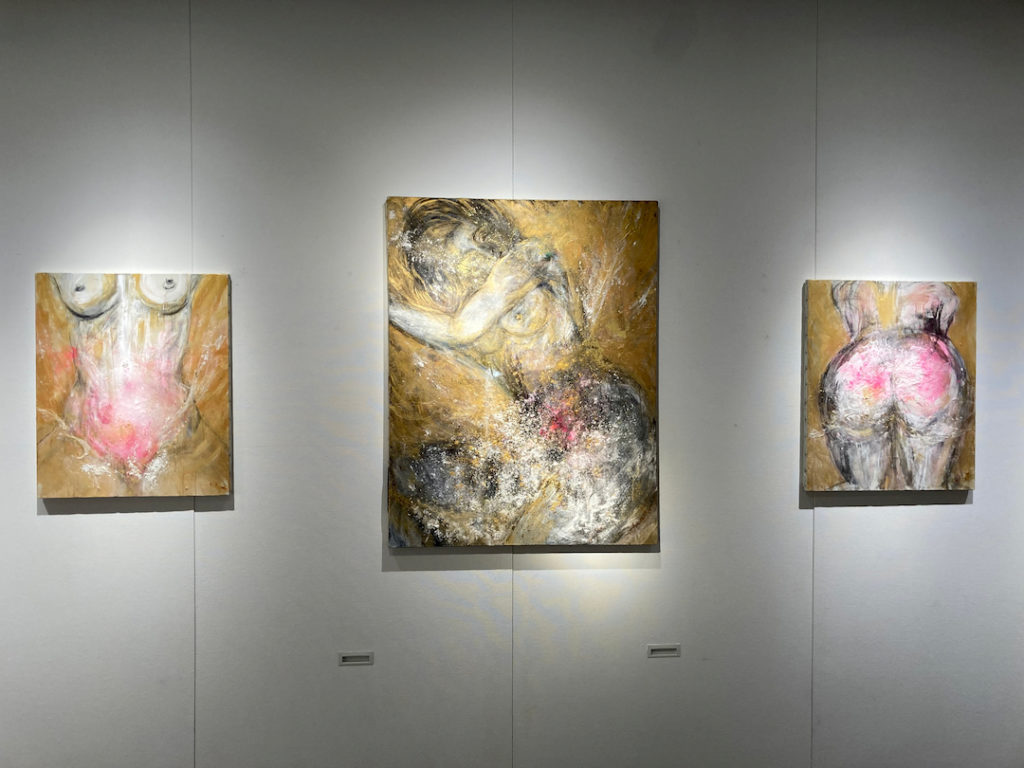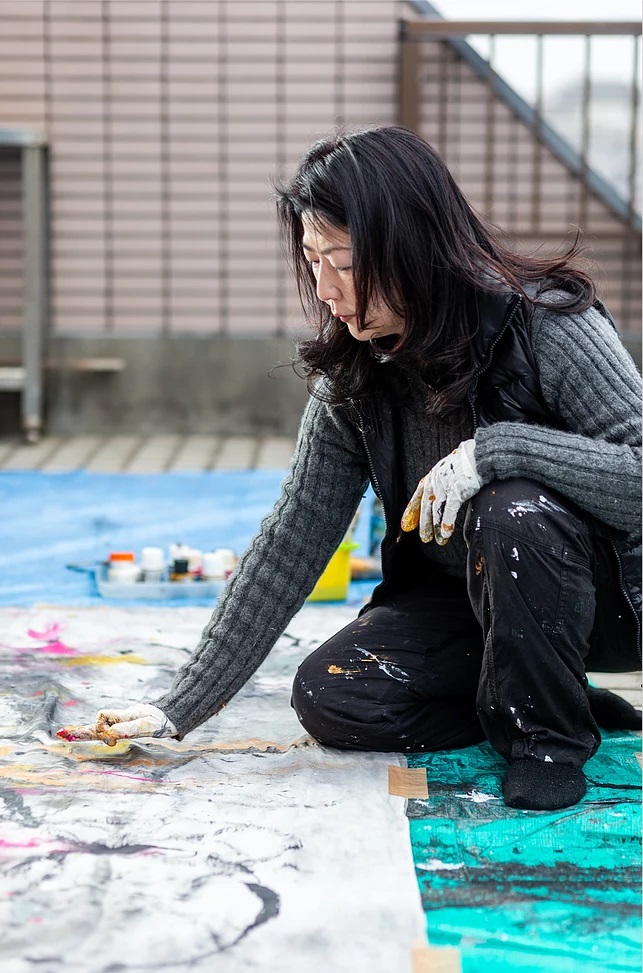 1993年 武蔵野美術大学短期大学美術学科卒業
1995年 共立女子大学生活美術学科卒業
1993年 1994年 1995年 主体展入選
1995年 4月 銀座(あかね画廊)個展
1991年~現在 毎年10月 玄木会グループ展出品
2011年 10月 Caffe sherile個展
2012年 5月 Caffe 312個展
2013年 6月 Sherile cabre個展
2014年 8月 三宿 star poets gallrary個展
2016年 第48回欧美国際公募コルシカ美術賞展入選
2016年 8月 三宿 Unica creative space個展
2017年 第49回欧美国際公募イタリア美術賞展入選
2017年 主体展入選以後 毎年出品
2018年 第50回欧美国際公募スペイン美術賞展入選
2019年 2月 ART UP 2019 Foire d'Art Contemporain au LILLE GRAND PALAIS-FRANCE 出品
2019年 4月 PARIS galerie metanoia 初海外個展

現在美術教員として、学生にアートを広める活動も行っている。
Born in 1973 in Saitama ,Japan, NatsukoTakekoshi grew up around Tokyo.
In 1993, she obtained a diploma in Fine Art at Musashino Art University and then in 1995, a diploma in the art of life at Kyoritsu Women's University in Tokyo.
As an art teacher, she transmits love of art to students today.
​2019 Selected SHUTAI-TEN Exhibition in Tokyo Japan
2018 Selected SHUTAI-TEN Exhibition in Tokyo Japan
2018 Selected Japanese Today's Visual Art Exhibition in Spain 
2017 Selected Japanese Today's Visual Art Exhibition in Italy
2017 Selected SHUTAI-TEN Exhibition in Tokyo Japan
2016 Selected Exhibition Japanese Today's Visual Art, Corsica, France
1995 Selected SHUTAI-TEN Exhibition in Tokyo, Japan
1994 Selected SHUTAI-TEN Exhibition in Tokyo, Japan
1993 Selected SHUTAI-TEN Exhibition in Tokyo, Japan

Trade shows
2019 Exhibition at MEDEL GALLERY SHU Imperial hotel plaza (art gallery) in Tokyo, Japan
2019 ART UP (Contemporary Art Fair) at the Grand Palais in Lille France
2016 Exhibition at Star Poets Gallery (art gallery) in Tokyo, Japan
2014 Exhibition at Star Poets Gallery (art gallery) in Tokyo, Japan
2013 Exhibition at the Sherile Cabre in Tokyo, Japan
2012 Exhibition at Café 312 in Tokyo Japan
2011 Exhibition at Café Sherile in Tokyo, Japan
1995 Solo exhibition at the Akane art gallery in Tokyo, Japan
1991-2019 Genboku-kai group exhibition in Tokyo, Japan